Titled so because that blasted Hamilton song has been playing on repeat in my head since Saturday evening, but also because I've genuinely been getting a lot of work done in these past few days, thanks to an inordinate amount of time off of work-that-actually-pays-me. I can hardly believe it's already Monday, but I'm happy to recap how my week has been and how it's going to be going into the next one.
Reading: I did not manage to finish Everything is Illuminated this week as I had hoped, for reasons to be described below, so that means Eating Animals will have to wait for next year, but that's okay. It's helpful to know what the first book I'm going to crack open on January 2nd will be. Instead, I started up James Clavell's King Rat, for no reason other than that it was at the top of a pile. I've read it before, but, hey, POW camp at the end of WWII? Why not? I don't think I'll get a lot of reading done these next few week anyway, and that's because…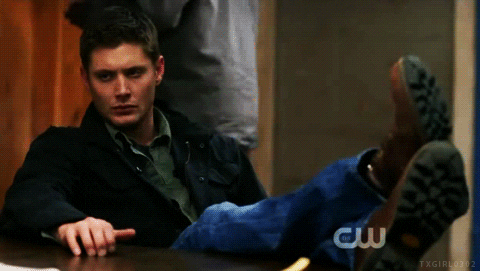 Waiting on that last acceptance letter be like…
Writing: …I'll be pretty much balls-to-the-walls on getting World Unknown Review Volume III ready to be published in less than twenty five days. My goal is to publish by December 15th every year. Since I received more than four times as many entries this year as I did for Volume II, I was a few days late in getting all of them read and reviewed. I've just sent out all my acceptance letters; I'm still waiting (impatiently, lol) on one more writer, and I've still got a handful of rejections to go out still, too, which I'm going to tackle as soon as this post is finished. But that means nearly all of my time is going to be poured into this to get it done on time. And then I can relax.
(Ahahahahaha, okay).
Seriously, though, Volume III is going to be stunning. Each year just continues to blow me away with how lucky I am to have so many great authors trust me with their work. Writing more than 100 rejection letters, the majority of them for stories I genuinely loved, was a little heartbreaking, but, let me tell you, it always puts things firmly in perspective. I've also received a lot of really wonderful responses from the rejected writers thanking me for my personal responses that makes all the hard work and the five hours straight I spent on them last night worth every second. So thank you to everyone who submitted this year; I'm already bracing myself for a similar influx (I hope!) next year! Put me to work, guys. Make me sweat!
While we're on the topic of rejections, I've only gotten two since last week, which put me over the fifty mark finally. 51, baby! I haven't been doing a lot of submissions this last week just because I've been so entrenched in WUR stuff, and I'll continue to be entrenched it until mid-December, so I probably won't be sending a lot out until after then. I did finally get started on my piece for an anthology I was invited to contribute to, though the deadline isn't until April so I'm taking it pretty easy, letting it really stretch out and marinate nicely. I'm only three pages in, but it's already turning out exactly as I hoped it would, perhaps even better.
'Rithmatic: I woke up this morning with a new phone case on my phone, the water pitcher filter changed, and a pumpkin pie in the fridge. You might be thinking magic Thanksgiving elves, but, no, it's just my boyfriend was very productive last night while I was sleeping, and he's really fraeking awesome. We somehow managed to both get Thanksgiving off, so I'm really looking forward to that, though I have to survive two pre-Thanksgiving-at-a-grocery-store shifts before then. Wish me luck! I'm clinging desperately onto my day off today before having to witness the madness (thankfully, working at the coffee bar should make it more bearable. Last year, I worked behind the bakery counter, and it's all just a cake-filled blur).
Also, I downloaded Roller Coaster Tycoon. This was a bad idea going into a time where productivity is a must, but, let me tell you, after five hours of sending rejection letters, I think I deserve a little midnless park simulation. I just have to remind myself that it's for after work time. *ahem*
Lastly, we're getting toward the end of the month, and I haven't made any book sales yet, which is really sad, but, at the same time, I've been too busy to promote them. So, if you've got a few minutes and a buck or two in your pocket, head on over to My Books and consider helping a girl out with a single purchase. If you've already purchased them all in some capacity already, thank you, you're my best friend now. But, if you haven't, all I need is one sale to meet this arbitrary goal I've set for myself that's really ultimately kind of silly, but I'm going to do it anyway.
Thank you!
Happy reading!