Anyone who has been following me for a while is likely to know of one particular goal I have every year that I consistently fail to accomplish: one of these day, I will reach my goal of reading 100 books in a year. Last year was again not one of those years. I didn't even do well; my best so far is 73 books; 2015 managed to bring in a pathetic 30, but, hey, at least it's better than 2014's 18. So I've got a lot of work to do in 2016, work I'm more than happy to pursue, let me tell you.
Here's the breakdown of what I read last year. Bold is for book I particularly enjoyed; italics are for rereads. They are listed in no particular order: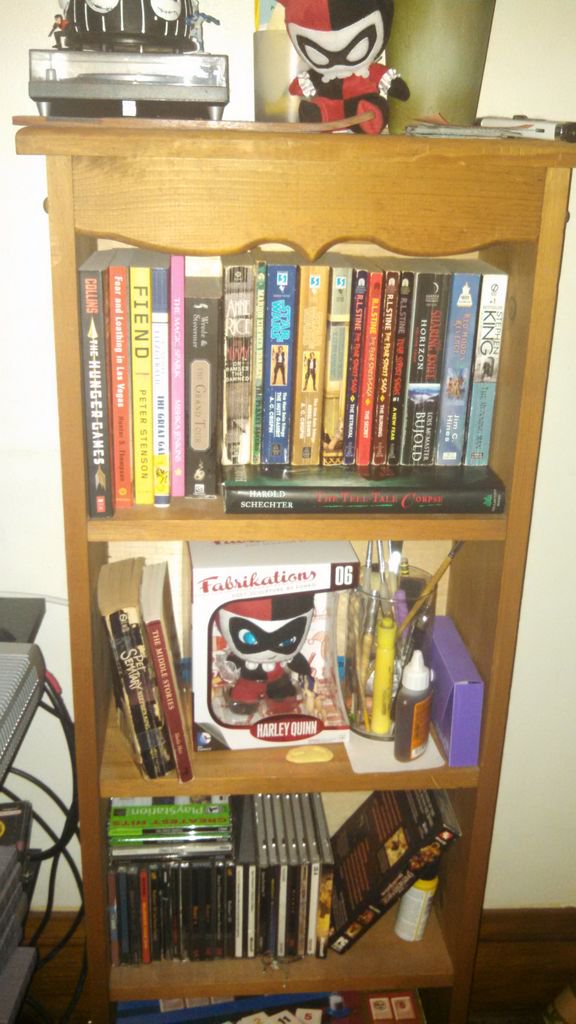 01. The Hunger Games by Suzanne Collins
02. Fear and Loathing in Las Vegas by Hunter S. Thompson
03. Fiend by Peter Stenson
04. The Great Gatsby by F. Scott Fitzgerald
05. The Magic Spark by Mishka Jenkins<
06. The Grand Tour by Patricia C. Wrede and Caroline Stevermer
07. The Mummy, or Ramses the Damned by Anne Rice
08. The Planet Savers by Marion Zimmer Bradley
09. The Middle Stories by Sheila Heti
10. Pet Semetary by Stephen King
11. The Running Man by Stephen King (as Richard Bachman)
12. Red Hood's Revenge by Jim C. Hines
13. The Sharing Knife Volume Four: Horizon by Lois McMaster Bujold
14. The Fear Street Saga 1: The Betrayal by R.L. Stine
15. The Fear Street Saga 2: The Secret by R.L. Stine
16. The Fear treet Saga 3: The Burning by R.L. Stine
17. Fear Street Sagas 1: A New Fear by R.L. Stine
18. Dandelion Wine by Ray Bradbury
19. The Han Solo Trilogy: The Hutt Gambit by A.C. Crispin
20. The Han Solo Trilogy: Rebel Dawn by A.C. Crispin
21. The Tell-Tale Corpse by Harold Schechter
22. Making Her His by Lucy Leroux
23. Pray the Gay Away by Sara York
24. Searching for Malumba by Luther M. Siler
25. Love is Complicated by Jonathan Lazar
26. Fire Wizard by Lauralynn Elliott
27. The Children of Telm Book One: The Call of Agon by Dean F. Wilson
28. The Children of Telm Book Two: The Road to Rebirth by Dean F. Wilson
29. The Children of Telm Book Three: The Chains of War by Dean F. Wilson
30. Skylights by Luther M. Siler
Started in 2015 but not finished:
Mao: The Untold Story by Jung Chang and Jon Halliday
Usually, there are a lot more rereads, so I'm really glad that I branched out to a lot of new things. The highlight of the year was definitely discovering Dandelion Wine, which I read toward the end of August, and you really couldn't ask for a better time to read that book and it might need to be an annual tradition. Pet Semetary was absolutely incredible (though it dragged in the end), so I no longer feel like I can say that I dislike most of Stephen King's work anymore, because he did a fine job with that. I think this is the era of King I need to read more of, so It is on my list for this year, but I also picked up Joyland, which is more recent. And I also read a lot of books by fellow author friends, which is really humbling and exciting because I know a lot of talented people.
What's in store for next year? Time will tell. So far, I've started the next book in the Hunger Games series, H.G. Wells' The Invisible Man, and a romance on my Kindle (so many romances on my Kindle…). And I've got a list of "What's Next" about a mile long. So I'm going to wrap this up and get back to reading.
Have you read anything on the list? Have anything you read in 2015 that you'd highly recommend? I think that mile-long list can always stand to get even longer. How was your 2015 in books?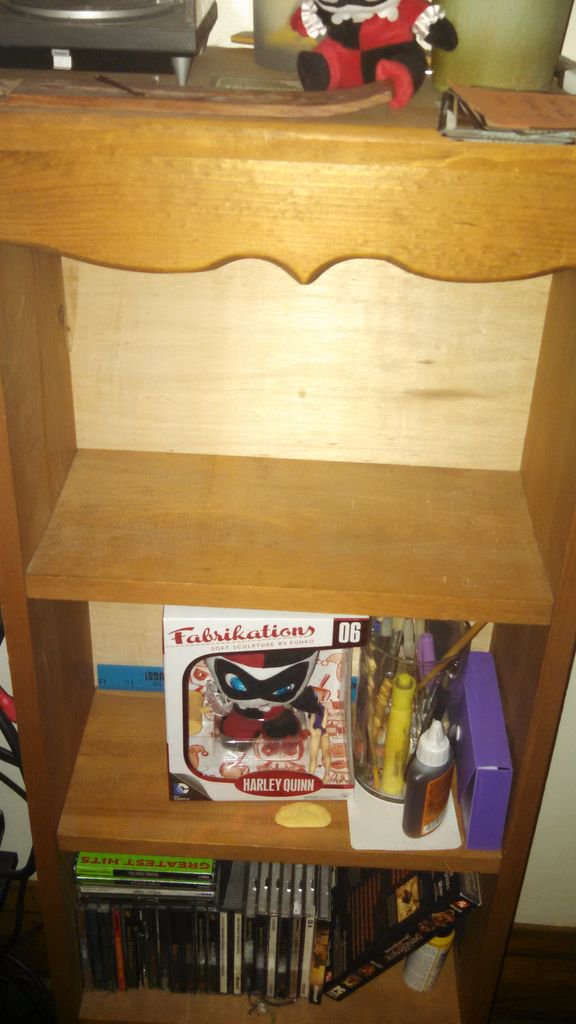 Happy reading, everyone!